Ready for some unbelievably romantic photos and a gorgeous couple? We've got a peek at an incredible Canmore wedding for you today you're going to love. Don't these photos make you excited for the snow to melt and the sun to come out in all its warmth?
Close your eyes and picture the sun. That's what it felt like to love her; warmth - Atticus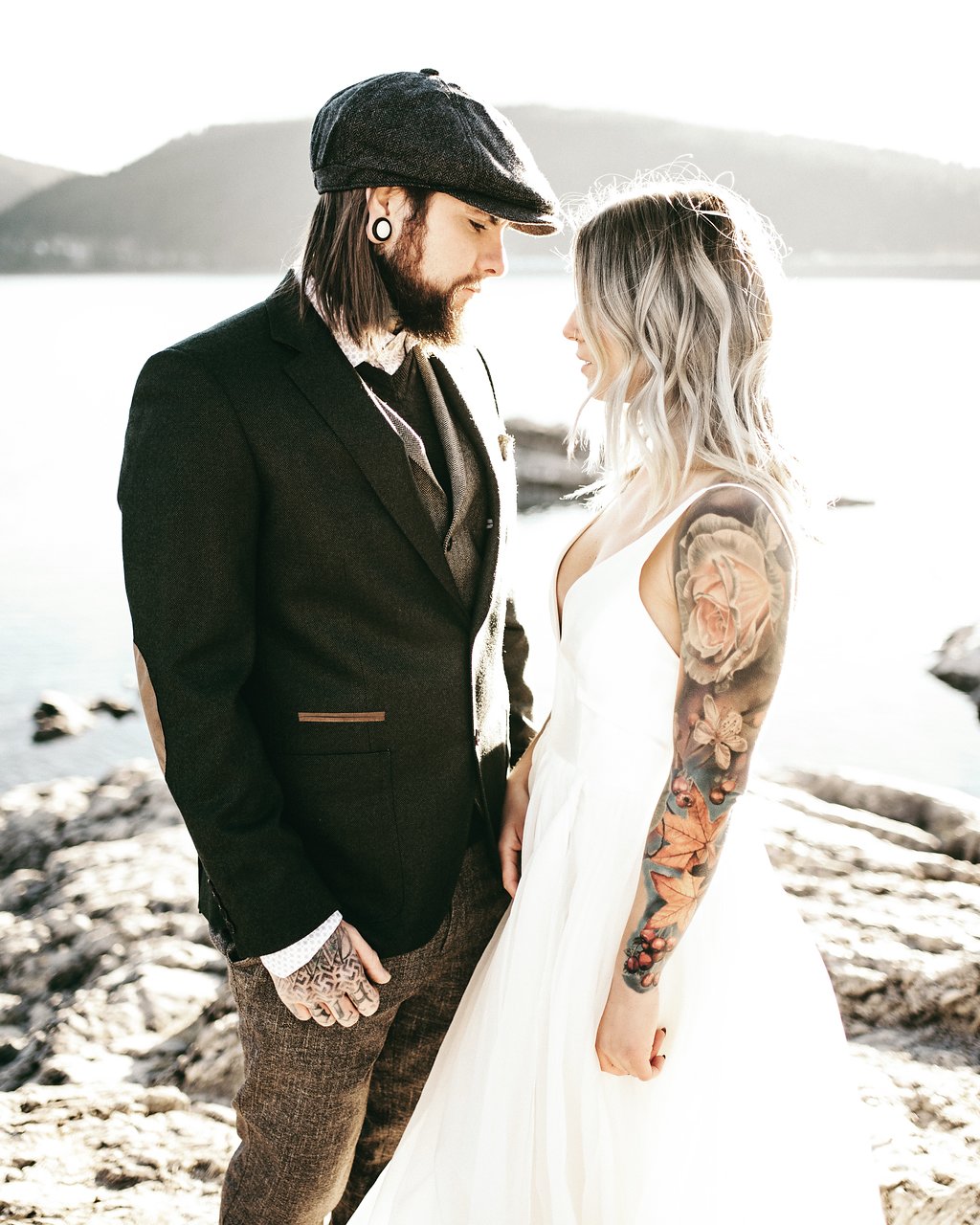 Working with Derek & Beth was a dream come true - as a Canmore wedding photographer I love simple, beautiful and emotional photos like these. I also love heading out to local spots and capturing the beauty of the scenery that has been such a huge part of my life for so many years. Canmore is truly an amazing town and you'll find some of the most breathtaking scenery and photo locations here.
And we have to take a moment to tell you that Derek (groom) is the owner of Electric Grizzly Tattoo in Canmore - that's why these two have such incredible ink, make sure you check him out too!